JUDr. Monika Bandúrová

Cooperating of counsel JUDr. Monika Bandúrová
Studied law in Brno, Czech Republic and took an Erasmus academic course in Aberystwyth, Wales, United Kingdom. Later, she practiced in Czech and Slovak law firms and arbitration courts in Brno and Bratislava. She joined the Czech Bar Association and Slovak Bar Association in 2011. She speaks English and Spanish fluently
Inmaculada Suárez Barral

Degree in Law by the University of Barcelona in 1986 and Lawyer of the Barcelona Law Bar Association since 1991
Member of AIPPI (International Association for the Protection of Industrial Property)

Languages :
Spanish, English and French.
Experience:
Specialist in Industrial and Intellectual Property since 1992, particularly in the direction of civil, criminal and administrative litigation, in legal actions of nullity, expiration, and infringement of patents, designs and trademarks.
Ewa Kodymowska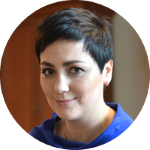 Lena Kiseleva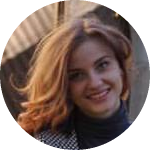 Elena Kiseleva moved to Prague, Czech Republic from Russia. Student of International Relations faculty of University of Economics in Prague. Had an five-month internship in International Business School (ISCTE) in Lisbon, Portugal. Speaks Russian, English, Czech. Also she has been studying Spanish, her great passion are Latin cultures.
Zaneta Slezak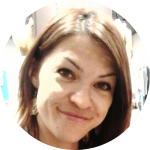 My name is Zaneta Slezak. I was born in Melnik, Central Bohemia. I am graduated in Technological Entrepreneurship and Management. I worked as a technician and technical support and later as a member of the Bussynes Care team, for operator Ufon, Prague. I also worked as a bank support agent at the Ferratum Bank, Prague. I lived 9 years in France, in Marseille, where I studied French and worked for the French fashion brand Promod branding as a consultant. I also lived for 1.5 years in Poland, especially in Legnica, where I also studied Polish. Now I work in the lawyer's office Abraldes Lawyers in Prague as an interpreter, translator and secretary.