Jorge Rodríguez
Jorge Rodríguez founded JR Gestion in 2013, practicing as a lawyer and administrative manager from the very beginning. In recent years he incorporated real estate management and insurance brokerage in order to provide a comprehensive service to both individuals and companies…
Lukáš Martinek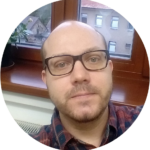 JUDr. Lukáš Martinek provides legal services in Czech and English. He is a member of the Czech law bar association. He provides legal services in many cities of the Czech Republic. He manages civil, commercial and penal law among other law fields
Ewa Kodymowska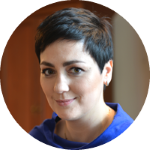 I am a graduate of the Faculty of Law and Administration at the Jagiellonian University of Krakow, and also received an American Columbia School of Law. Since March 2008 I have run an independent law firm. Since the second year, regular internships and practices have been held in individual law offices in Krakow and Warsaw, a completed lawyer's application was awarded in 2004-2007 in the bar of the Krakow District Council.
Bartosz Tryczyński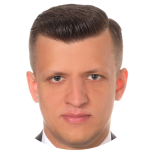 He graduated law at the University of Wroclaw, in the Faculty of Law, Administration and Economics and then gradueated i.a. Postgraduate Studies of Criminal Reconstruction of Road Accidents. He holds great knowledge of legal English (ILEC Certificate, TOLES Advanced Certificate), great knowledge of English – C1, good knowledge of German – B1 and Dutch – A1, which allows him to serve foreign clients.
Attorney-at-law in Walbrzych Bar Association of Attorneys-at-Law. In his legal practice he concentrates in areas of broadly defined civil law. He is no stranger to the issues of labour law, family law, criminal law. During legal apprenticeship he worked in big finance corporation in economic law, then in Law Firm of Attorney-at-Law Rafal Szczerbinski and as a leading lawyer in a big Wroclaw start-up. Highly experienced legal agent, proxy in the area of representation in the court and by judicial authorities.
Fan of Toastmasters and pool-billard.
Andrzej Kędzierski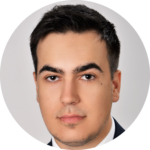 Graduated law at the University of Wroclaw, Faculty of Law, Administration and Economics. During his studies he started to work for Abraldes Lawyers as an assistant. Specialized in finance and banking law. Thanks to his great knowledge of English he can effectively serve foreign clients. In his spare time he enjoys fishing and traveling.
Piotr Janoszka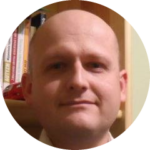 President and founder of the Colorful Sun. Masters in clinical and intercultural psychology, child psychologist, pedagogue, neurotherapist, animator. Nominated for the Award of Merit for the city of Wroclaw. Author of cultural tales for children and articles on subjects related to child psychology. Participant of many scientific conferences on the child's clinical psychology, cultural differences, psychotherapy and prostitution of minors. He worked in centers throughout Poland.
Zaneta Slezak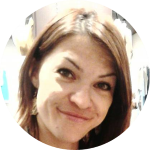 My name is Zaneta Slezak. I was born in Melnik, Central Bohemia. I am graduated in Technological Entrepreneurship and Management. I worked as a technician and technical support and later as a member of the Bussynes Care team, for operator Ufon, Prague. I also worked as a bank support agent at the Ferratum Bank, Prague. I lived 9 years in France, in Marseille, where I studied French and worked for the French fashion brand Promod branding as a consultant. I also lived for 1.5 years in Poland, especially in Legnica, where I also studied Polish. Now I work in the lawyer's office Abraldes Lawyers in Prague as an interpreter, translator and secretary.
Maryna Mashtaler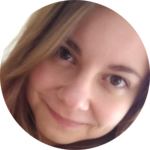 Hello, my name is Maryna Mashtaler. Currently I am a student of Literary studies at the Wrocław University. I am interested in intercultural communication, translations and management. In 2017 I was a beneficiary of Confucius Institute Scholarship in South China Normal University. In 2018 i worked as intern in NGO "Vereinigung Junger Freiwilliger e.v." in Berlin. I work as an office assistant at Abraldes Lawyers since March 2019. I fluently speak English, Polish, Russian and Ukrainian. My level of German is B2, Chinese – B1.
Kamila Stawanska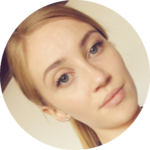 Kamila Stawanska is a student of occupational therapy study in Legnica. Passionate about the field of psychological sciences, participant of lectures and courses in the field of social psychology, a bank representative in on the leading banks (direct sales) getting the best sales results. Knowledge of English at the communicative level, as well as Italian language at the basic level.
Marlena Misiewicz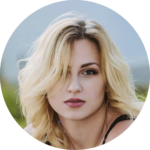 Graduate of the Stanisław Kopystynski State High School of Fine Arts in Wrocław. Passionate about traveling. Musician with experience in customer advising at a prestigious jewelry salon in Wrocław. Thanks to very good interpersonal skills, she is able to solve conflicts effectively and establish new contacts with ease. Native speaker of Polish, with an intermediate level of English, basic knowledge of Italian, and able to conduct a conversation in German.